Miss Lopez - School Counselor
Hello! I am Miss Lopez, one of the School Counselors here at JMMS. I am here to help you with any of your academic, career or personal/social needs. My goal is to encourage you to do your best and help you work towards your dreams. I believe in the open-door policy and encourage you to reach out and ask for help in your time of need.
A little bit about me...
I graduated from Central Catholic High School in 2001 and earned my Bachelor of Science degree in Athletic Training with minors in Psychology and Health from Mount Union College in 2006. After working with children daily, I decided to continue my education to become a Licensed School Counselor. I graduated from Malone University in 2013 with a Master of Arts in Education degree and a concentration in School Counseling. I am currently pursuing a second concentration in Clinical Counseling from Malone University as well.
One thing that is important for you to know...
If you think that nobody cares...think again!
My favorite quote is...
"Don't Tell Me The Sky's The Limit, When There Are Footprints On The Moon!"
*~I am very excited to get to know you all here at JMMS,
and wish you the best year yet!!!~*
NEW! Click here to fill out an "I need to speak to my counselor" form!
https://docs.google.com/forms/d/e/1FAIpQLSebDDP1gVE5oUZcPIcFkbsQwbP9kHEltg7Uz5CDcwvlHgY7Gw/viewform?usp=sf_link
---
Miss Desiree Lopez
Jackson Memorial Middle School
School Counselor
DAL5JC@Jackson.Sparcc.org
(330) 830-8034 x3505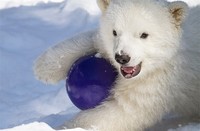 Related Links
https://www.facebook.com/jacksonschools

Jackson Local Schools Facebook Page!