My Home Page
Welcome to 4th grade!

*Be sure to call your child off from school in the morning of the day they will be absent!

Check out the Classroom News link for the most up to date info!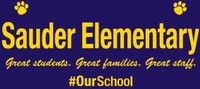 Related Links
Emergency Delayed Start Info.

Scholastic Book Order website

****Please use Teacher ID# L7HPV when ordering and use the Shop As Parent tab.

PTG Volunteer Online Sign-Up link and Directory

Throughout the school year, you will have access to the following features: Online Sauder Directory, Volunteer Sign-Up Sheet, Classroom Party Sign-Up Sheet, Spirit Wear Store, Event Tickets, Race for Education payment option through PayPal, Email Blasts and Newsletters!