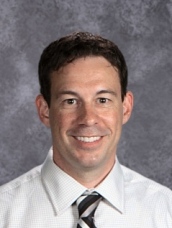 Principal's Biography

J.R. Reindel

jrr2jc@bearworks.jackson.sparcc.org

Mr. J.R. Reindel graduated from Ohio University in 1997 with a Bachelor's of Science in elementary education. He has 24 years of experience working with students in grades K-5, including 15 years as a teacher, instructional coach and dean of students.

Mr. Reindel has worked in all four Jackson elementaries. During this time, he attended Ashland University and earned a Master's Degree in Curriculum & Instruction in addition to his Principal, Superintendent and Business Manager licenses. He also earned a Gifted Endorsement, Certificate of Supervision and Certificate in Project Management from Kent State University.

In 2012, Mr. Reindel began his administrative career as the principal of Lake Cable Elementary where he served for two years. In 2014, he became the principal at Sauder Elementary.

Mr. Reindel is a member of the Ohio Association of Elementary School Administrators. He lives in Jackson Township with his wife Amanda and their three children who attend Jackson Local Schools.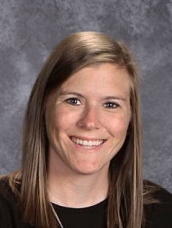 Dean of Students- Biography

Katie Elliott

kel2jc@bearworks.jackson.sparcc.org

Mrs. Katie Elliott graduated from Walsh University with a Bachelor of Science degree in middle childhood education. She earned her Masters in Educational Administration from Ashland University. She regularly continues her education by attending professional development and annual administrative conferences.

Mrs. Elliott taught sixth grade at Jackson Memorial Middle School for seven years. She coached middle school Cross Country and Track and Field for six years. Mrs. Elliott is excited to serve as Dean of Students at Sauder Elementary and Strausser Elementary.

Mrs. Elliott lives in Jackson Township with her husband Evan and their son.