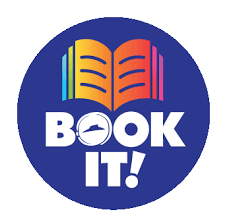 Book It Information!

Book-It is a reading program sponsored by Pizza Hut which runs from October through March. The goal for your child is to read 20 minutes each night. In third grade, it is required for studies and counts as homework. You will fill out a calendar and return the completed calendar at the end of each month to receive a coupon for a free personal pan pizza. The goal is for your child to participate in all 5 or 6 months, October to March. If he or she does so, then they will be rewarded to celebrate with a pizza party.

Thank you for encouraging your child to read!

**Check out Book It Program for more information!